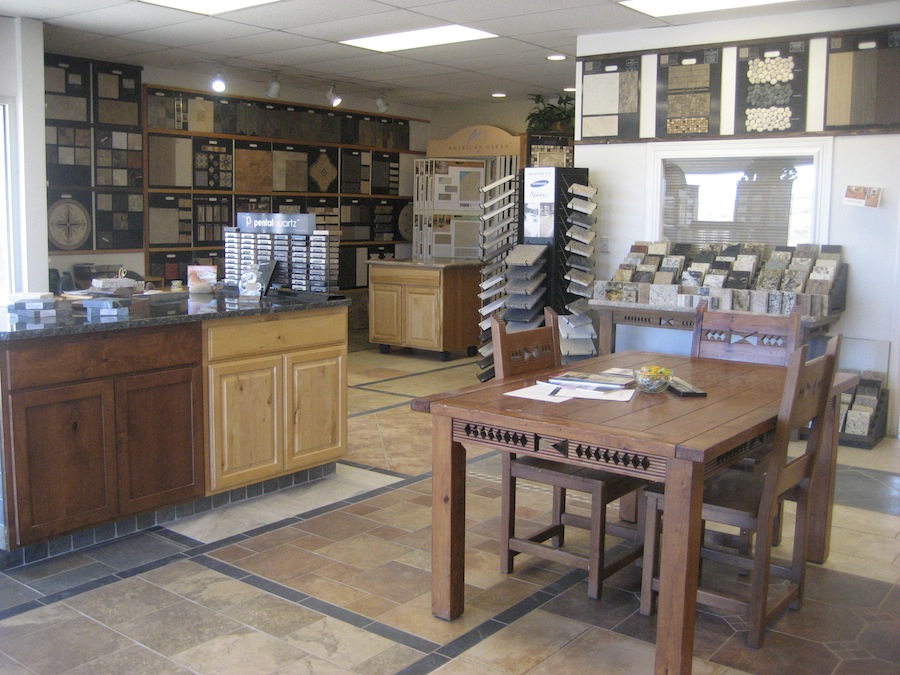 Since 1994, Timberline Tile has developed an unsurpassed reputation for quality and professionalism within Southwest Colorado and the Four Corners region. As a family-owned business, we are committed to providing our community with the highest possible level of quality in product offerings and installation. While constantly evolving our inventory and technology for continuous improvement, we also maintain ongoing positive relationships with our customers, contractors and vendors that keeps them returning to our showroom again and again.
YOUR LOCAL FLOOR and SURFACE RESOURCE
From our humble beginnings we have grown into the primary resource for Montezuma, Dolores and La Plata counties, as well as the Southern Ute and Ute Mountain Ute Tribe's flooring and surfacing needs. We are proud to support our local architects, interior designers, builders, contractors and homeowners and strive to deliver excellent care and quality to our neighbors and community.
SUPPORTING YOUR BUILDING or RENOVATION PROJECT
At Timberline Tile, we believe that a kitchen or bathroom renovation is a sound investment for not only the value of your home, but for the day-to-day enjoyment of your family's most beloved living spaces. We look forward to supporting you in your next building or renovation project. Contact us today or come visit us at our beautiful Cortez, Colorado showroom.